This Low Carb Strawberry Basil Bourbon Smash is the perfect refreshing summertime low carb cocktail recipe. Enjoy a keto cocktail recipe without giving up your healthy lifestyle.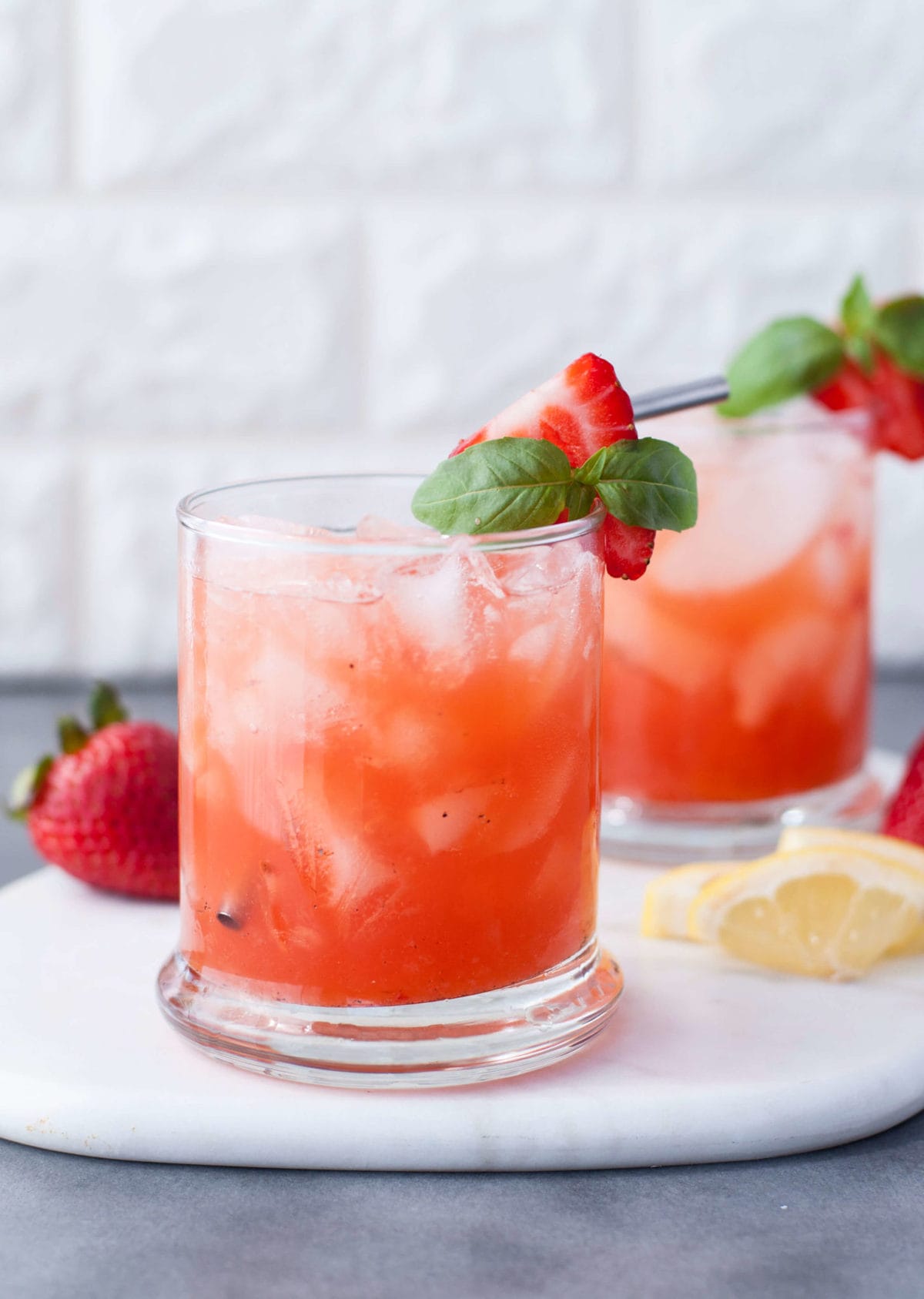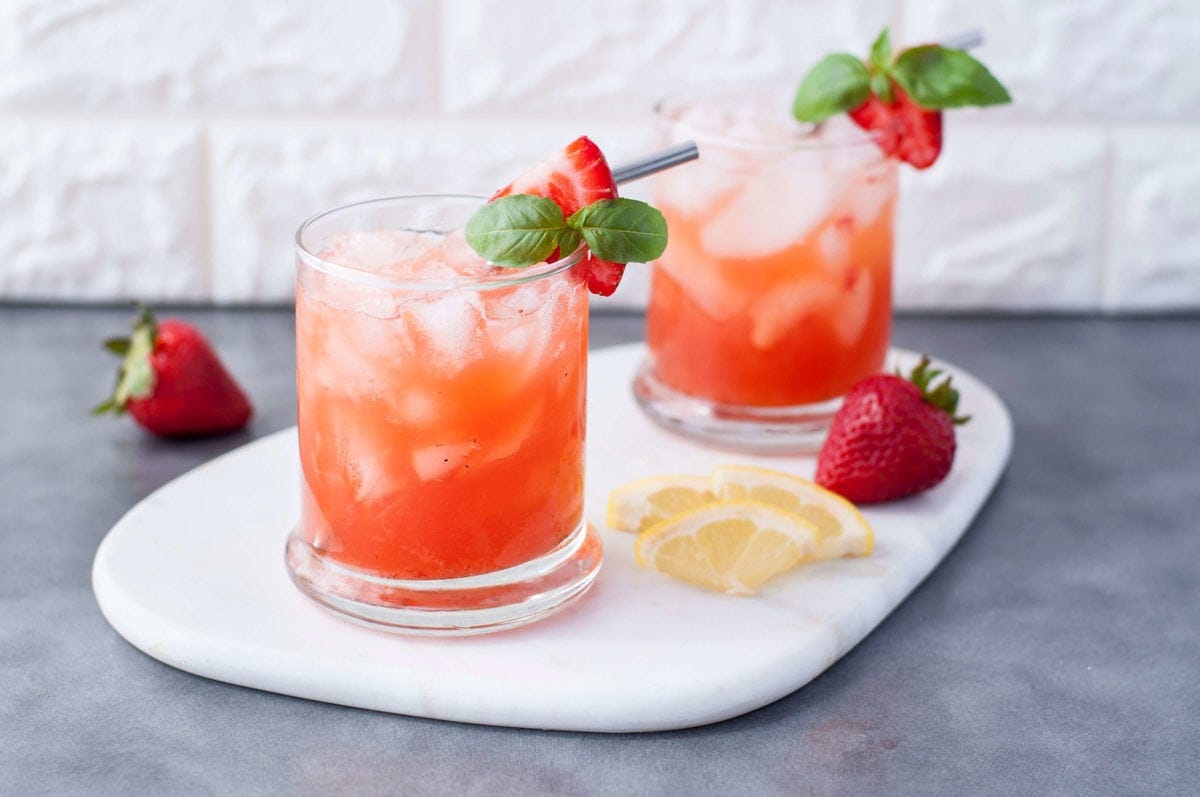 Summa summa summatime! It's keto cocktail time! In case you haven't noticed, I am loving tapping into my old bartending skills and mixing up low carb cocktails this summer. This Low Carb Strawberry Basil Bourbon Smash leaves me with sunshine on the brain. It is the perfect refreshing low carb cocktail for a hot summers day. I like to make a pitcher of these, fire up the grill and invite friends over for a low carb barbecue. These go great with my Keto Barbecue Dry Rub Ribs and a side of mock potato salad and dill pickle coleslaw (all three of those recipes can be found in my book Craveable Keto)
I have been asked time and time again if it is okay to drink alcohol on a low carb diet. While I don't think the answer is necessarily a one-size-fits-all approach, I think with a little creativity, and some moderation, you can easily work the occasional low carb cocktail into your keto lifestyle. If you need help navigating alcohol on a low carb diet, check out My Complete Guide to Carbs in Alcohol.
This Low Carb Strawberry Basil Bourbon smash is super simple to make and only takes ingredients that you likely already have in your home. Not a fan of bourbon? This is also great with rum or vodka. I also like to add a little fizz to it and top it off with some club soda. It just makes it that much more refreshing! Now you can enjoy all the best low carb drinks, all summer long!
IN addition to this Low Carb Strawberry Basil Bourbon Smash, check out some of my other favorite low carb cocktail recipes:
Low Carb Cucumber Mojitos
Keto Strawberry Margarita Gummy Bears
Keto Hot Buttered Rum
Tart Cranberry Cooler
Black Beauty – Low Carb Blackberry Vodka Cocktail
Did you know that I have a low carb cocktail book? Well you do now! Check out my new book Keto Happy Hour!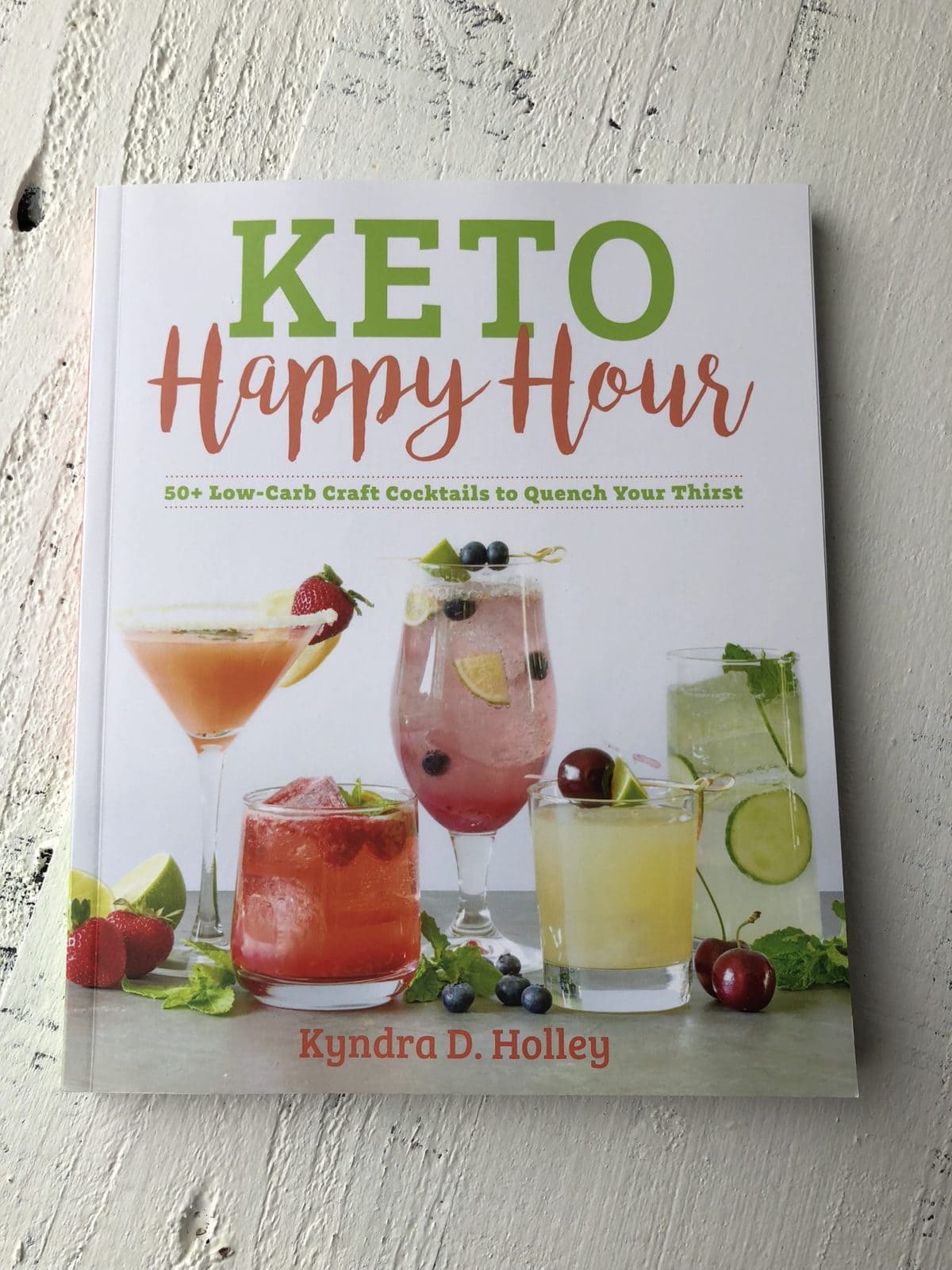 Description
I love keeping my home bar stocked with all the tools I need to pretend I am a master mixologist. I love this home bar set up.
Ingredients
3 strawberries, hulled and sliced
3 basil leaves
1 teaspoon powdered erythritol (I use this brand)
2 ounces bourbon
1 ounce fresh lemon juice
pinch of ground black pepper
Instructions
Fill a large rocks glass with ice.
Combine the strawberries, basil, erythritol, and bourbon in a cocktail shaker. Muddle until the strawberries and basil are crushed and have released their juices.
Add the lemon juice and pepper, and fill the cocktail shaker with ice. Cap and shake.
Strain the contents of the cocktail shaker over top of the ice in the rocks glass.
Garnish with a strawberry slice and a basil crown.
Notes
Per cocktail: 6 net carbs
Nutrition
Serving Size: 1 drink
Keywords: low carb, keto, keto recipes, low carb cocktails, low carb bourbon drinks, keto cocktails, low carb drinks, strawberry, bourbon,

Did you make this recipe?
Tag @peaceloveandlowcarb on Instagram and hashtag it #peaceloveandlowcarb
The post Low Carb Strawberry Basil Bourbon Smash appeared first on Peace Love and Low Carb.
Read more: peaceloveandlowcarb.com